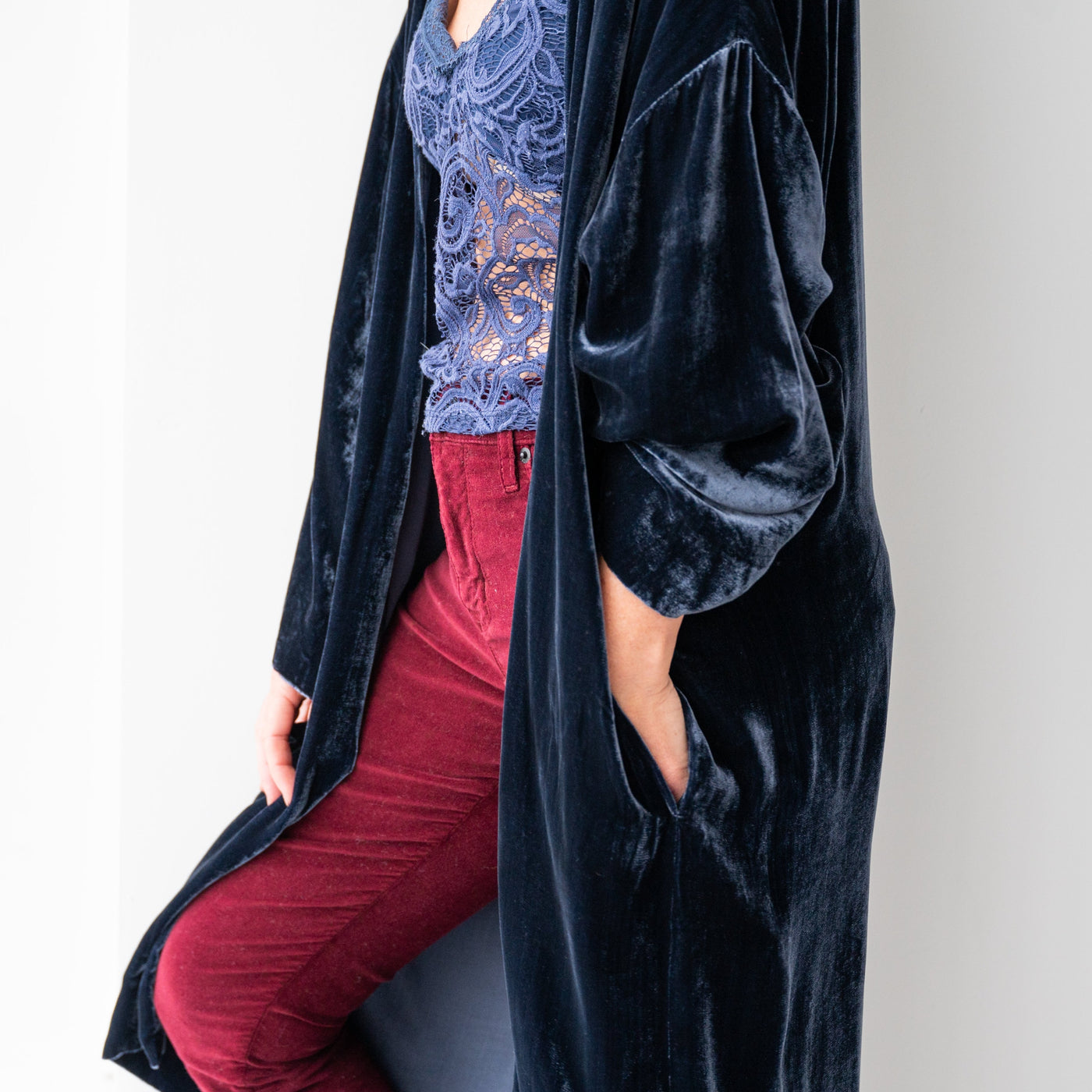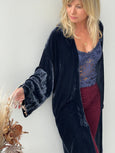 Silk Velvet Kimono - Ink
$141.00 USD
This is in the same style as our popular Pesto and Sangria colours - note more images coming soon!
Luxurious Pure Silk Velvet in a simple open kimono style.  Silk Velvet is luxurious to wear ...incredibly soft & Light and throws lovely hues of colour with a soft sheen.
 Open front, length sitting just below the knee with 3/4 sleeves
Versatile - the perfect throw over any outfit. A perfect travel companion that can take jeans and tee to a night out. 
Your Kimono comes in its own cotton voile bag so you can roll and store for traveling or carrying with you or simply hang.
In seam pockets.
S/M to fit a size 10-12 and L to fit a 12-14  XL to fit 14-16
S/M Across back 58cm - Length from shoulder 100cm 
L Across back 65cm - Length from shoulder 110cm
XL Across back 70cm - Length from shoulder 112cm
Note: Kimono is open and loose at the front and does not close over front or tie. It is a standard fit designed to slip over and not oversized., and hangs straight from shoulder - not A-line
Dry clean or warm hand wash - hang to dry and press on reverse on silk setting on iron or simply hang in steamy bathroom for any wrinkles or creases to fall out. Care is needed with our beautiful silk velvet - only wash or clean when needed. 
100% Pure Silk
Made by hand  ethically in Vietnam