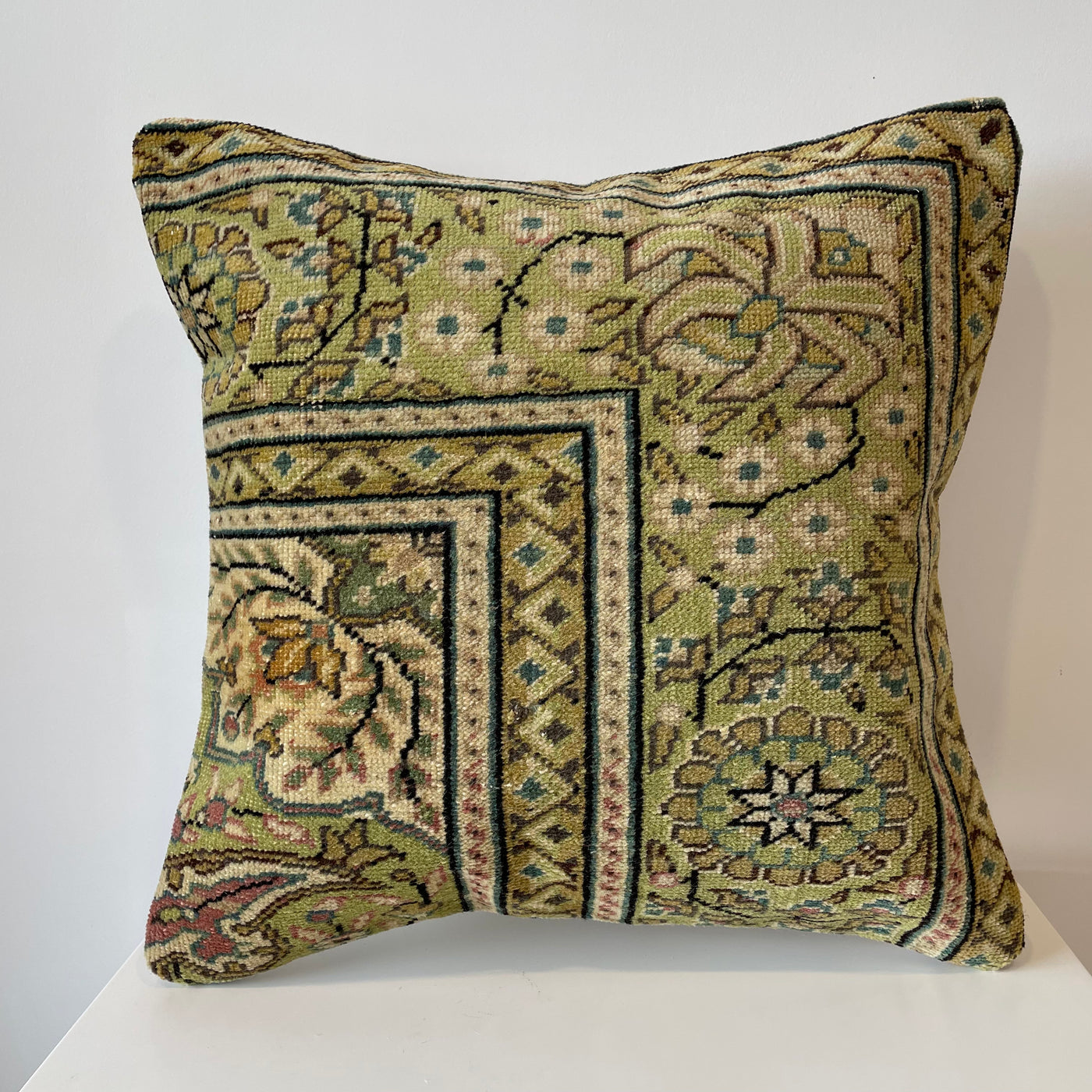 Oushak Vintage Cushion - 07
$75.00 USD
These Vintage cushions are crafted using amazing old rugs collected and repuposed into one of a kind cushions.
These rugs have been sourced from the Oushak area of Turkey of midcentury origin.
WE love that we can repurpose these old sometimes damaged rugs that are often artfully redyed using natural dyes repaired where required and trimmed. 
Our cushions are all lined and backed with a heavy natural linen...staying true to our all natural aesthetic.
The colours in these exude all the natural patina that age and wear bring.
Square 50cm x 50cm
Cover Only .
You can fill these cushions with a lovely  feather filler or  recyle one of your own or as they would have been traditionally with old rags and fabrics or cotton - you choice.