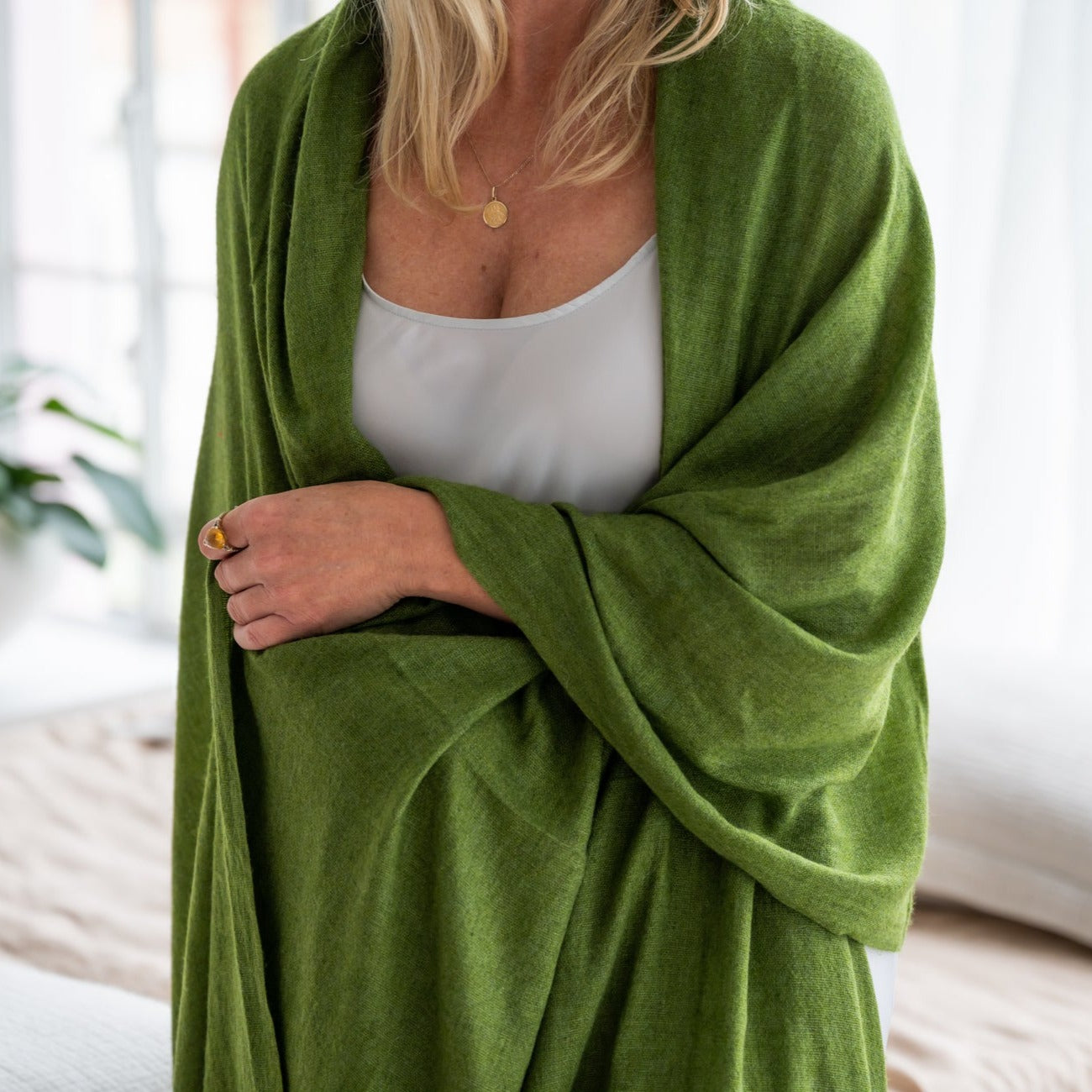 Handloom Cashmere Wrap - Palm
$115.00 USD
Handloomed Pure Natural Cashmere  Large Wrap.
These wraps are as light as cloud and so versatile. Crafted from natural cashmere in a soft textural handloom with a fine fringe detail -crafted by our artisans in Nepal.
Timeless soft warmth for any occasion - a must carry for travel - each is supplied in a light cotton pouch making them the perfect ravel companion.
Cashmere from our ethical herds and handwoven. Small imperfections are part of the handwoven process and natural fibre.
Size approx 1m x 2m
Handwash in Shampoo when required and dry naturally